Continuous Growth – LiveTalk Series for a Time of Change
April 10, 2020 @ 4:00 pm

-

5:30 pm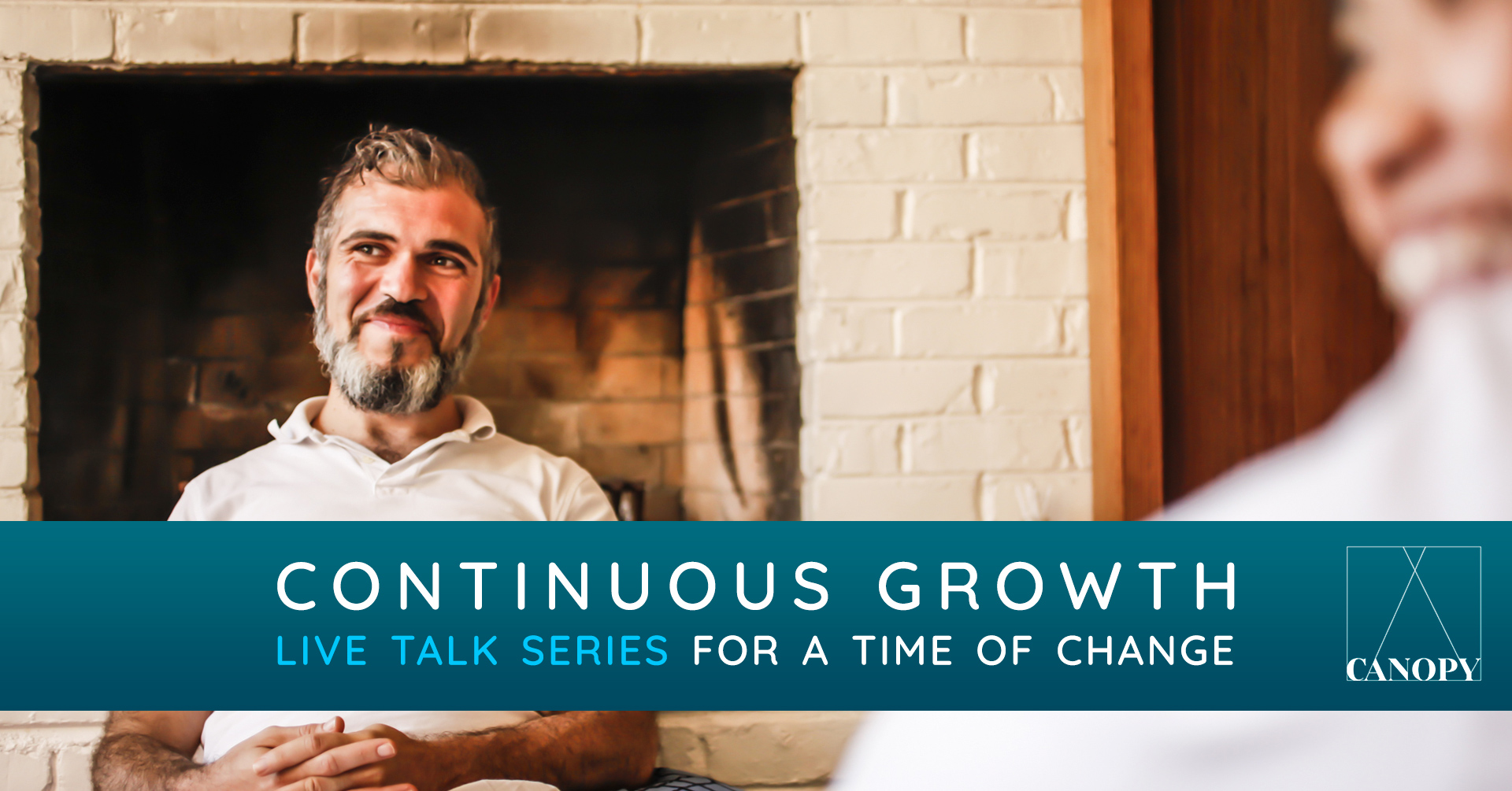 Continuous Growth: Live Talks For A Time Change
As we face these times of change we have an opportunity to attend to our continuous growth process. Join us for this online series where Asil Toksal will lead an interactive conversation around three key areas of focus to help us navigate and thrive in challenging times. During these weekly Friday afternoon (4pm Pacific Time) talks, Asil will share insights and practices from his personal journey and create an open dialogue with video participants. By the end of this series, you will feel better equipped to navigate the current times and be a support to those around you.
Finding Inner Alignment, March 27th
Understanding what it means to be physically, spiritually and emotionally aligned and why this time is a unique opportunity to find alignment.
Times have been changing – always. Yet a powerful change agent of this kind is a unique catalyst for a drastic shift in our existence as the current generation. In this talk Asil will share his perspectives on how to focus on alignment within – the only true aspect of our existence that we can control.
How do we stay healthy in our bodies, and listen to the needs that arise?
How do we navigate our thoughts and processes in our minds?
How do we observe and experience arising emotions?
How do we utilize the experience by transforming it into a realization?
Cultivating Resilience, April 3rd
Facing challenges, seeing them as experiential opportunities and transforming them into learning and growth.
During this time we are experiencing a stream of new information about our circumstances. Our ability to process, respond and shine is more important than ever. Resilience is strengthened through practices like exercising regularly, developing sleep rhythms and practicing thought and emotional awareness.
How can we shift our perspective about the information we are receiving to one that serves our highest good?
How do we stay centered and able to see opportunity in a time of perceivable threat?
How do we establish routines to support a mental, emotional and physical rigor?
How do we identify the learning in today's challenges?
Allowing Presence, April 10th
Acknowledging the power of presence for your own current circumstances and in your ability to be a beacon of light for others.
Staying present in the moment is more critical than ever. Only in the present moment can realities of the future be contemplated and opened up into its possibilities. Allowing yourself to show up in the moment is as important as any decision you make in these times and creates connection and support for others.
How can we allow presence in a time of chaos and uncertainty?
What are some practices that help us to get and stay present?
How do we know when we are practicing presence in ourselves and with others?
What is the benefit of being present for others during this time?
Most importantly how can all this internal work truly be a foundation for your personal next chapter, for humanity's next chapter? It will certainly not be without obstacles, and we are here to support you with this talk along the path of growth. We will open up this conversation to sharing the participants' insights as well as opening up for a Q&A.
We invite to join with an open heart and mind, allow yourself to receive and share in these times of change. However we look at it, we are in this together, and we will get through it together.
About Asil:
Asil Toksal is an Austrian-born channel and healer. His work includes group energy healing sessions and the channeling of celestial and angelic guides, as well as working on the energetic alignment of sacred sites and earth energies. The goal of both aspects of this work is to assist in the evolution of consciousness in humanity. He has traveled widely to do this work, throughout the United States, Europe, Asia, and the Middle East
Asil is also author of a newly released book "Transmission: Awakening in a time of change Vol 1" sharing his transformation story and the profound messages he has been receiving in the past 4 years, to prepare him and all of humanity for personal and humanity's evolution.
Register in advance for this meeting on Eventbrite!
https://www.eventbrite.com/e/continuous-growth-live-talks-for-a-time-of-change-tickets-100854253788
After registering, you will receive a confirmation email containing information about joining the meeting.
You can find more information on Asil's other events and livestreams on Facebook:
http://facebook.com/asiltoksal/events
You can find more information on the book "Transmission" here:
http://asil.to/book