Asil + The Stargate Experience: A Torrent of Light
August 22, 2020

-

August 23, 2020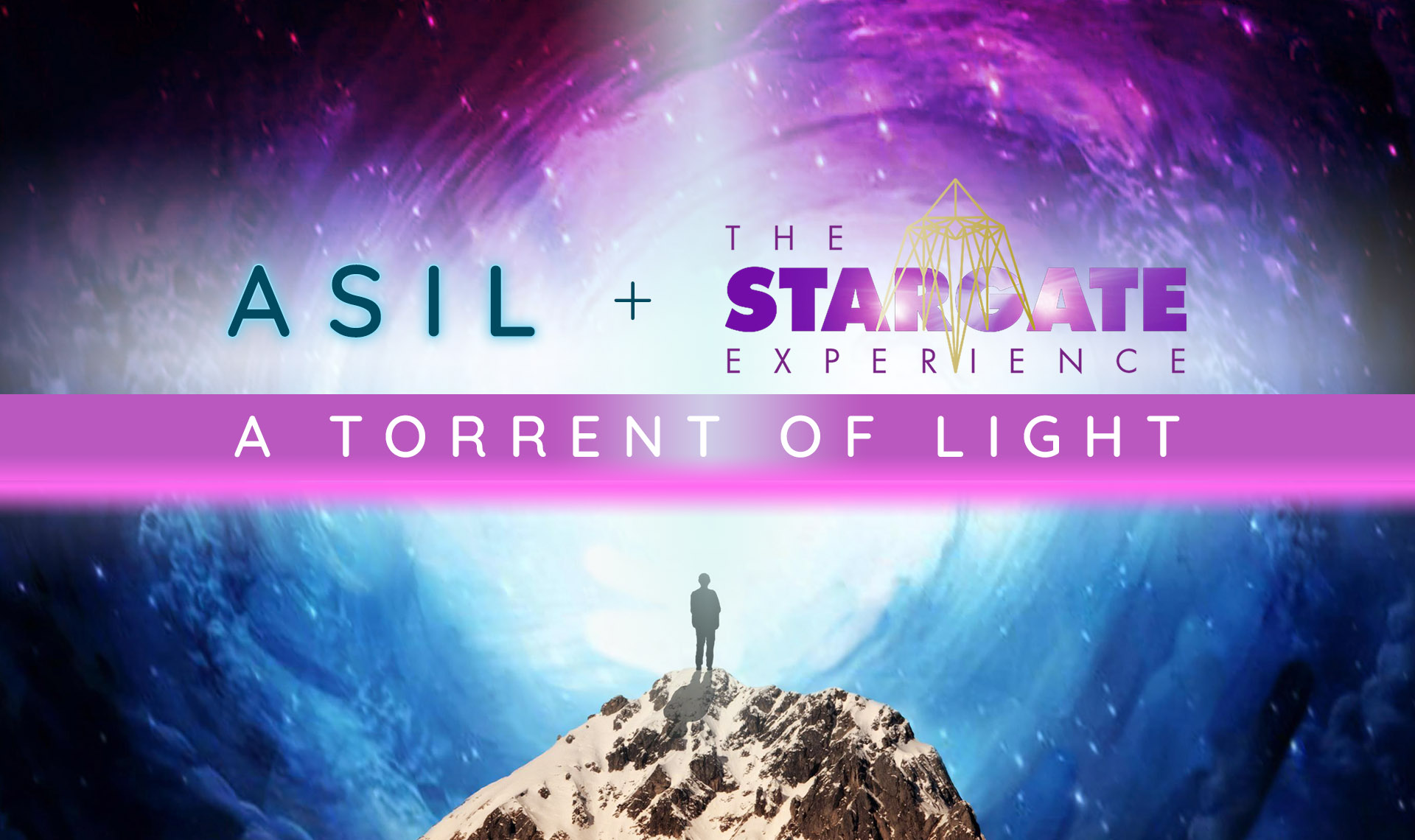 We are thrilled to present a first-of-its-kind full-weekend collaborative program together, which we call "A Torrent of Light." In this unique program, Asil, channeling Elohim, and Prageet and Julieanne, channeling the celestial guide Alcazar, will be streaming live from Mount Shasta.
Asil, Prageet, and Julieanne will all be in channeling state at the same time, bringing through this extraordinary confluence of energy, amplified by both Mount Shasta and the Stargate.
The program will be livestreamed, on August 22nd & 23rd, 2020, from 10am – 4pm PT each day.
CLICK HERE TO SIGN UP FOR THE PROGRAM
Alcazar and Elohim had this to say about the collaboration:
Alcazar:
It is with great joy to bring these two rivers of energy together to create a grand torrent of consciousness to humanity.
Elohim:
Those that receive, those that hold and transmit the frequencies delivered, the transmissions delivered, will be the ones to support all of humanity, the collective. And so this collaboration becomes an essential aspect of the accelerated support of humanity's evolution of consciousness. May you all receive this word in its purest intent, and it's purest love so that you, your life, your relationships, and all that you stand for may be elevated in the best possible way. Thank you for receiving.

Please join us for this extraordinary weekend!
CLICK HERE TO SIGN UP FOR THE PROGRAM
—
About Prageet:
Prageet is an English, internationally known channel who has assisted people with spiritual growth for thirty years. With his guide, Alcazar, Prageet designed and built the Stargate, which assists groups and individuals in the process of understanding and knowing Self-the process of awakening. His whole life has been dedicated to understanding how we as humans operate, how the unconscious mind and the emotions influence us, and how to move easily out of those patterns that we feel are limiting us.

About Julieanne:
Julieanne Conard joined The Stargate Experience in 2012 after discovering a profound connection to the Stargate & the guide Alcazar, whom she also channels.
Originally intending to study alternative medicine, Julieanne is now dedicated to the pursuit of personal transformation and rapid self-healing through the high-vibrational frequencies of The Stargate Experience.
With the guidance of Alcazar, Julieanne has developed a new form of energetic self-healing known as The Essence of Life, which she now teaches to others around the world.
To learn more about Prageet and Julieanne, and sign up for future events, visit: thestargateexperienceacademy.com

About Asil:
Asil Toksal is an Austrian-born channel and healer. His work includes working in groups, providing energy healing & alignments and the channeling of celestial and angelic guides He is also guided to separately work on sacred sites and earth energies. The goal of both aspects of this work is to assist in the evolution of consciousness in humanity. He has travelled widely to do this work, throughout the United States, Europe, Asia, and the Middle East.
To learn more about Asil, and sign up for future events, visit: http://asil.to/live