Jules and Prageet of the Stargate Experience, and Asil, along with a team of facilitators from the Ascension One Collective, will be hosting you from August 7-14th, during the Lion's Gate celestial phenomenon, for a retreat experience we are calling "Accelerated Ascension.
The guides share that the unique time of this celestial phenomenon, combined with the network of energetic bridges that exist in Costa Rica created prior to the creation of humanity, will work together to amplify the energy of the transmissions. This event promises to be among the most powerful and transformative programs we've ever created: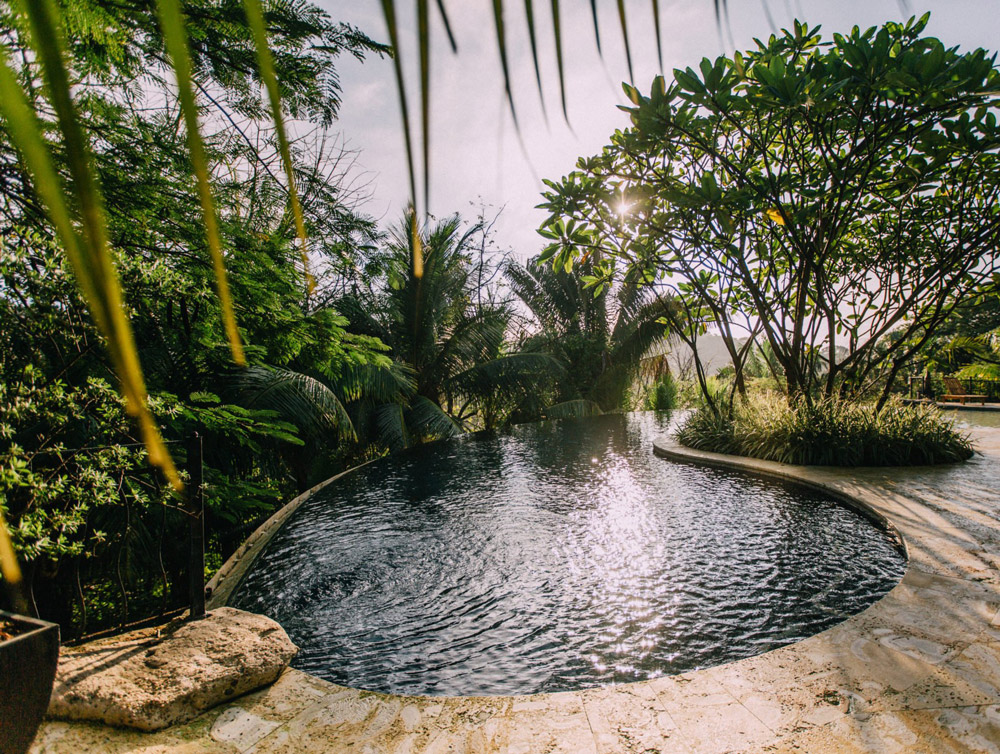 "This gathering will indeed be an acceleration of consciousness, and similar to the last process that you have done together, it will indeed create a shift in the life experiences of those who participate."

— Alcazar
"All of those that have chosen to participate will benefit — physical wellbeing, emotional wellbeing, mental wellbeing, and energetic alignment will become a part of this experience."

— Emmanuel
ABOUT COSTA RICA
The guides have shared with us that in Costa Rica there lies a network of energetic bridges that were created prior to the creation of humanity which the guides plan to utilize for the delivery of the energy of this work:
Emmanuel:
Greater groups of humanity will be impacted by the energies that will move into this human plane at that particular spot in Costa Rica through the established bridges before humanity's seeding. Bridges of this kind exist all across the globe, and some bridges maintained their potency over time.

You will make use of the bridges established to higher planes and higher energies. Those that will be called to join will bathe and become vessels themselves during that period of time. All vessels combined will establish a great vessel, a group collective vessel, an energy received and transmuted for the benefit of humanity.
What's included:
Six Days of In-Person Workshop Sessions with Asil, Prageet, Julieanne and the Guides
Three Gourmet Vegetarian Meals Per Day
Seven Nights of Accommodation
Plus, multiple complimentary amenities are offered for your convenience and enjoyment:
Complimentary wireless internet throughout the main building.
Saltwater Infinity Pool with views of the mountains and the jungle surrounding Blue Spirit.
Access to Guiones Beach.
ASIL TOKSAL
Asil Toksal is an Austrian-born channel and healer. His work includes group energy healing sessions and the channeling of celestial and angelic guides, as well as working on the energetic alignment of sacred sites and earth energies. The goal of both aspects of this work is to assist in the evolution of consciousness in humanity. He has traveled widely to do this work, throughout the United States, Europe, Asia, and the Middle East.
For the past nineteen years, Asil has been deeply committed to a spiritual path while also training in a variety of different energy healing modalities. He has worked with many masters and received initiations by lineage holders of various traditions in South America, North America, and China. In his earlier years he also served as a CEO and corporate executive in software, marketing, and communications.
Six years ago, during a moment of deep spiritual experience, Asil connected for the first time to the channeled angelic guides and energies that he works with today. He was offered the opportunity to work closely with these guides, but he was asked to make the choice to let go of the prior traditions, rituals, and healing methods he had learned.
After making this choice, the guides assisted him through an intensive spiritual and energetic transformation process. This created a connection that allowed him to begin to receive and transmit energy, as well as spoken wisdom from these angelic and celestial realms. This connection forms the basis of his work.
PRAGEET HARRIS
Prageet is an English, internationally known channel who has assisted people with spiritual growth for thirty years. With his guide, Alcazar, Prageet designed and built the Stargate, which assists groups and individuals in the process of understanding and knowing Self-the process of awakening. His whole life has been dedicated to understanding how we as humans operate, how the unconscious mind and the emotions influence us, and how to move easily out of those patterns that we feel are limiting us.
In 1988 Prageet started to channel his guide Alcazar, who has a vast experience and understanding of the human condition, and a simple, clear way of talking that shares insights into the difficulties we experience in life. He is a hilarious master of love, wit, and wisdom, and he reconnects us to the truth we already know in our hearts.
In 1989, Alcazar channeled the design of the Stargate to Prageet, and has been assisting him in developing new skills and techniques to accelerate people's growth. Many years of experience have demonstrated the Stargate is a very powerful tool that assists people in overcoming their limitations and realizing their highest potential. Combined with Prageet's and Alcazar's insightfulness and sensitivity, a Stargate Experience becomes a unique, joyful, and transformational experience.
JULIEANNE CONARD
Julieanne Conard joined The Stargate Experience in 2012 after discovering a profound connection to the Stargate & the guide Alcazar, whom she also channels.
Originally intending to study alternative medicine, Julieanne is now dedicated to the pursuit of personal transformation and rapid self-healing through the high-vibrational frequencies of The Stargate Experience. With the guidance of Alcazar, Julieanne has developed a new form of energetic self-healing known as The Essence of Life, which she now teaches to others around the world.
Together Prageet and Julieanne travel the globe sharing the Stargate work.
IN-PERSON COST & REGISTRATION
Retreat base price is USD 1,555 plus room cost. See room categories and pricing below.
All rooms are subject to availability. You can email us connect@ascension.one if you need a payment plan. Please make sure to include your desired room type.
ONLINE PARTICIPATION