The work that you have done to be in this very place that you are has been beneficial to your growth and to your current level of presence. Gifts have developed through you, and will continue to develop. You have applied these gifts according to your level of consciousness and capability, yet an even more powerful and effective path must be taken so that your energy, your life, and the mission that you're on can fully express itself in this incarnation of yours. This work is for you. It is to provide you with everything that you require to set and create the foundations necessary to become a pillar of light, to become a vessel of the divine.
My invitation to you is to consider wisely if you are ready. The changes that will arrive in your life will be significant — changes of your entire being, the way you observe the world, the way you receive the gifts, the way you deliver and apply your gifts, the way the world will perceive you — all of these aspects, deemed to change. We are ready to provide you with all that we can to serve you, so that through you, the gifts of the divine can serve humanity. Thank you for receiving this message.
Course Fundamentals
In this four-week online course, participants will receive energetic and spoken transmissions as well as alignment work in a group setting by the channeled guides, Elohim, Raphael, Emmanuel. It is delivered and provided in order to establish a stronger foundation to aid in each participant's development and, ultimately, initiation as a "Pillar of Light in Service" and as an "Initiated Sacred Earth Practitioner" — vessels of the divine in service to the evolution of human consciousness.
Foundation Level is the course for participants who want to establish their own individual connection to the guides and energies of this path. This course is for those who are willing and ready to dedicate and devote time for the advancement of their own development, as well as to prepare for the level of intensity and accelerated changes that come both with this work and here on Earth at this time. For this reason, applicants to the course will be reviewed for approval by our celestial guide, Emmanuel. The approval process will happen after your pre-registration and you will be notified by email as soon as the approval process is complete.
WHAT TO EXPECT?
In this course, we will explore the stronger energetic levels and deeper adjustments as preparation and foundation for the dedicated paths of both Pillars of Light and Sacred Earth Practitioners. It will be for those that are ready to dedicate themselves to their personal evolution, in service to humanity.
With the channel and in conversation:
We will go to the places in spiritual, emotional and mental exploration that will open you further up to the gifts you have or will develop during or after the course.
We will observe and process aspects of the past individually and collectively as a group.
We will experience deep meditative states, only possible in this smaller and more focused group.
We will receive healing and alignment work by the channeled guides to create a strong foundation for the being that you are becoming, shedding layers of conditioning and blockages.
We will explore topics that are often not talked about in public sessions or talks.
We will establish a stronger framework for your personal practice, to lay the groundwork for your work toward becoming a Pillar of Light in Service and an Initiated Sacred Earth Practitioner, as a vessel of the divine.
We will establish a safe and private community space (on a digital platform as well as live group calls) to have discussions and explorations, as well as experience sharing.
TESTIMONIALS
"I feel in the presence of very advanced intelligence when listening to a transmission from the Elohim through Asil. Their wisdom has brought a lot of clarity regarding many concepts I was struggling to understand and they have helped me transform my day in a more peaceful experience."
"Ascension One offers an opportunity to receive alignments that will enhance your life in every way; alignments that help you to be more of who you truly are."
"In my journey with Ascension One I find everything falls perfectly , harmoniously in place. I have been able to re-transmit peace and harmony to the troubled hearts of several people I work with ..."
COURSE DETAILS & PREREQUISITES
Foundation Level was designed for the development and expansion of each individual participant, as well as the group.
Outside of each weekly livestream transmission, there are an array of opportunities provided to deepen your experience.
Each week we will join together for an online community video call where we will discuss and explore our experiences as well as receive guidance and support from Asil and the Ascension One team.
Within our digital course platform, we will host everything from the livestream events to the course materials, including extra guided channel meditations for daily practice, suggested exercises, journal prompts and more. The online platform was designed to create a safe and private community space for participants to continue conversations and connect with one another and facilitators outside community calls.
Together we will learn and deepen our capacities to serve as divine vessels during this critical moment in humanities' collective awakening.
Course Dates
The next start date will be announced in 2022.
The duration of this course will be 4 weeks.
If for some reason you are not selected by the Channel for this first course, you will automatically be considered for the next Foundation Level training course and will be provided alternative transmissions to continue your practice and growth process. We believe and trust the guidance in this selection process is in the highest interest of the applicant.
WEEK 1

Live Transmission
Orientation Call
Live Group Call

WEEK 2

Live Transmission
Live Group Call

WEEK 3

Live Transmission
Live Group Call

WEEK 4

Live Transmission
Live Group Call
TESTIMONIALS
"[The course] was a deep dive into the transmission of Asil. It unlocked stuck places in me and allowed them to move again. This happened on physical, emotional, mental, and spiritual-energetic levels. I highly recommend this course for those interested in devoting themselves to the path of becoming a 'Pillar of Light' in the world. It was just what I've been looking for my whole adult life."
"I absolutely enjoyed [the course] and was extremely pleased to be connected worldwide with like-minded people who care about the planet and consciousness... The course is full of pure love and compassion with an opportunity to grow and heal physically, emotionally, mentally, and spiritually."
"This course came along at the perfect time for me. I was seeking something to uplevel my connection to source and deepen my awakening process. I got all I was hoping for and so much more. It has made me a more compassionate, patient partner and given me a greater understanding of self."
Contribution
To make this work as accessible as possible, generous donors who were impacted by these courses have partnered with us to make this course available to all participants, regardless of their ability to contribute financially.
This training course is normally valued at:
First time participants: $555 USD
Repeaters from our previous course, Basecamp: $277.50 USD
Ascension One Collective, our non-profit organization, expands its ability to support humanity's evolution through the generosity of its training course participants. Providing contributions toward this mission are greatly appreciated. Donations that feel aligned and are within your ability to give can be contributed either one time or over the course of multiple months.
Course prerequisites:
Having visited several online transmissions in the past
Having a solid and consistent personal practice
Being willing and open to change in an accelerated way
Being able and willing to join the live transmissions or replay them shortly after.
Being able and willing to complete the entire course even if at times internal or external challenges arise.
Being able to accept that emotional, mental and spiritual "challenges" may come up and are fuel for growth.
Being able to receive feedback, guidance both from the guides and from the facilitation team
Being able to allocate time between the sessions/talks for "homework" to try on what was delivered, to train and to apply.
Being able to allocate time each week for small group peer-to-peer conversations (this is autonomously organized amongst your assigned small group).
What you will receive:
4 Live Transmissions by the guides
4 Facilitated Group calls with Asil & AOC Facilitation Team
Opportunity to be in small groups (called "Pods") and practice together
Daily Meditations and additional exercises to deeper practice
Journaling exercises along with the transmissions
Access to an online platform to share, exchange and connect with others in the course and facilitators
Deep transformational experiences through the container established over the 4 weeks
Continued energetic support by the guides while being within the course
A safe and loving environment to explore the depths of your energy, emotional and mental body.
Frequently Asked Questions
TRANSMISSION
Read Emmanuel's channeled transmission on the Foundation Level course:
Individuals with dedication and devoted time for the advancement of their own development, to serve a greater good within humanity's evolution is an important purpose of this vessel and host [Asil].

The work that we [as the Channel] provide will be accelerated and accentuated by individuals who are willing to receive [and] individuals who are ready to serve. First, it will show as the expansion of their own gifts. Second, they will have a stronger connection to what you call the "channel." This stronger connection will allow us to make adjustments, if authorized, and when the participant is ready. These adjustments will allow the participant to receive even higher capacity Transmissions, a clear wisdom and delivery of energy that will increase the frequency of their messages, of their gifts, and of the work that they deliver to others, in whatever format it will come through them.

Understand that this may not be a linear undertaking, as every individual is at a different state of their being, a different state of their development. Everyone will receive the work in slightly different ways, yet they will continue to develop over time.

[We ask that those interested] make the proclamation that they're willing and ready to receive, [and] for them to be ready for the level of intensity that will be delivered as well as the changes that will arrive in their lives. These individuals might not like some of the changes that will arrive in their lives — existing constructs that keep them where they are will be restructured and sometimes newly established.

That may mean that their gifts for a period of time might cease to operate, as they were built on foundations that could not grow further. Our work will not diminish the existing gifts, yet temporarily pause what they have achieved in order to build an entire new foundation upon which the gifts will resurface, often with new gifts alongside. The delivery will be similar to the way you have experienced it in sessions with a limited number of individuals. [The participants] that receive this work must be ready, willing, and open to change, accelerated change. Throughout this accelerated change, [the Ascension One Team] must be present and provide human as well as energetic support.
The individuals that will receive this work will become pillars of light themselves. Some of [the participants] will impact important individuals in smaller numbers. Some of [the participants] will impact thousands or millions of people. Therefore, carry it with that level of reverence. This work will make a difference in those individuals [the participants], and will make a difference in humanity.

We [as the Channel] will deliver meditations for various different levels of readiness, and various levels of presence. Additionally, we may deliver instructions on the most significant practice necessary at this point for the group of individuals in front of us. The work will continue, and orders of supervision will allow our interventions to be delivered over this period of time, continuously, without any direct input from you or this host. No other additional tools or meditations will be necessary.

Four deliveries over the period of four weeks will be sufficient. In between, the recorded meditations and the work that we [as the Channel] will do without this host [Asil] will deliver the impact necessary for the transformation of [the participants]. A deeper level of presence will be the underlying and most significant way of change for [the participants], a deeper level of self reflection and inquiry, to process all that arises in the moment of the situation or the experience itself, understanding in which ways the past creates the immediate future. This will become a tool for manifesting many possibilities and many probabilities for occurrence of experiences in the future.

Practices to enhance the energetic capacity of [the participants], breathing, as well as meditations while sitting or while lying, practices before going to sleep, and practices when waking, additional recommendations, the dietary constraints as well as [physical] exercises can be made to optimize for this development. A daily routine is an important aspect, to provide the right structures for the process to complete in its best possible way.

Normally [the participants] would naturally go through these processes. Yet, in a guided environment, the probability of coming to the results necessary is much higher through guidance by another individual [e.g. the Ascension One Team].

Thank you for receiving this message, and for providing the work necessary for the evolution of mankind.
Your Hosts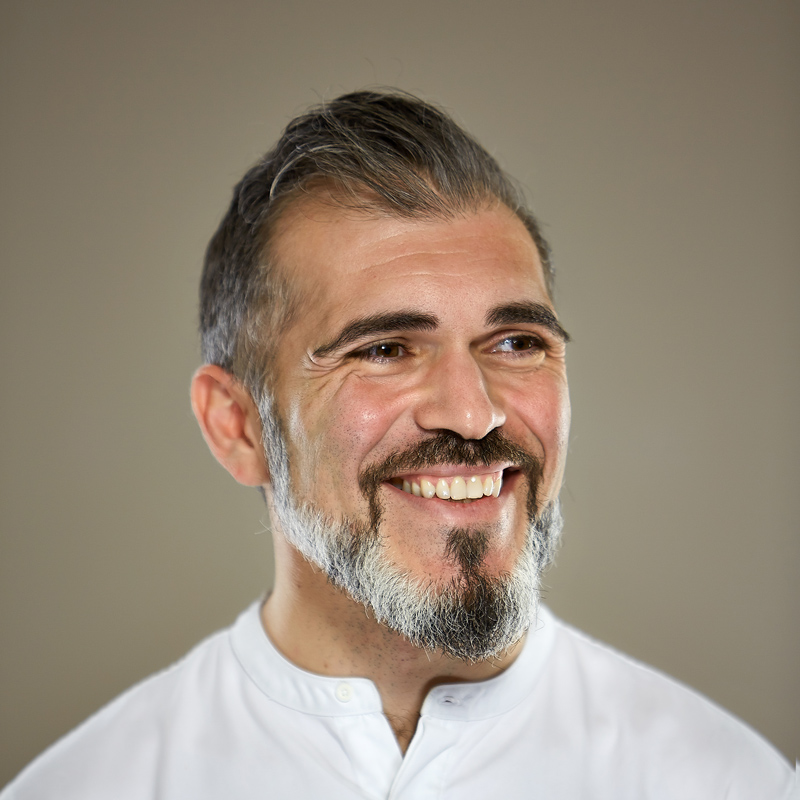 Asil Toksal is an Austrian-born channel and healer. His work includes group energy healing sessions and the channeling of celestial and angelic guides, as well as working on the energetic alignment of sacred sites and earth energies. The goal of both aspects of this work is to assist in the evolution of consciousness in humanity. He has traveled widely to do this work, throughout the United States, Europe, Asia, and the Middle East.
For the past nineteen years, Asil has been deeply committed to a spiritual path while also training in a variety of different energy healing modalities. He has worked with many masters and received initiations by lineage holders of various traditions in South America, North America, and China. In his earlier years he also served as a CEO and corporate executive in software, marketing, and communications.
Six years ago, during a moment of deep spiritual experience, Asil connected for the first time to the channeled angelic guides and energies that he works with today. He was offered the opportunity to work closely with these guides, but he was asked to make the choice to let go of the prior traditions, rituals, and healing methods he had learned.
After making this choice, the guides assisted him through an intensive spiritual and energetic transformation process. This created a connection that allowed him to begin to receive and transmit energy, as well as spoken wisdom from these angelic and celestial realms. This connection forms the basis of his work.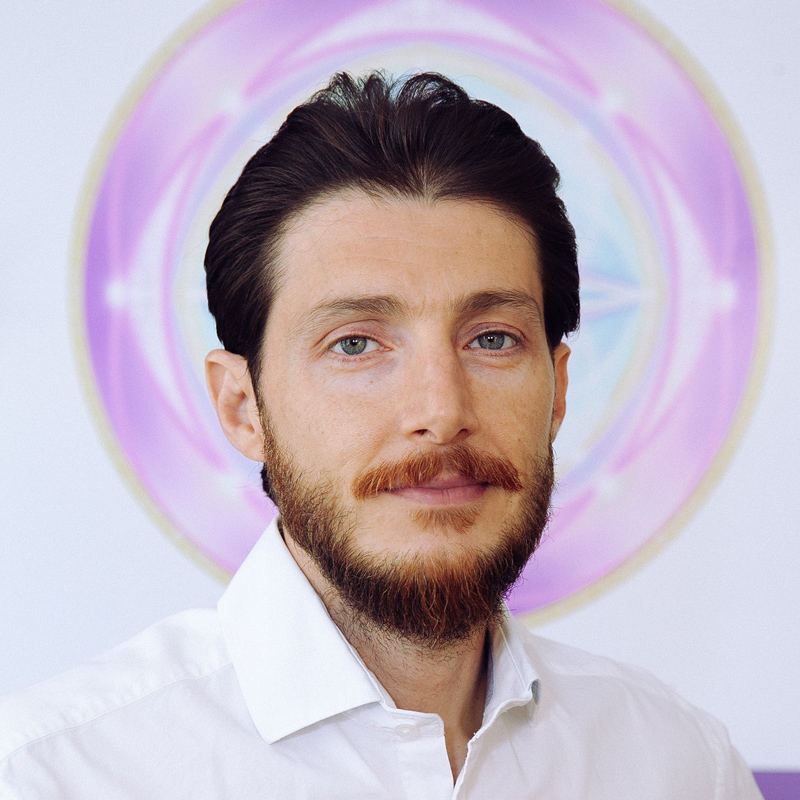 George Stanboulieh is a conduit of transformation of consciousness for spiritual wisdom, awakening and mastery for the ones ready to embrace their journey to higher consciousness and be a channel of the divine in their life.
With a greater love for humanity, George has been committed to his spiritual path with over 20 years of experience and training in a variety of energy and holistic modalities in wellbeing, healing, yoga, meditation, spiritual guidance and metaphysics. He is also a scholar with extensive knowledge in the fields of quantum physics, nutrition and information technology, leading to a unique passion in exploring open-to-channel higher consciousness and attaining self-realization state.
Some of his work includes leading advanced group energy practices, energy alignment sessions, and teaching specific in-depth topics to support and raise pillars of light in their connection, strength and accelerated path to support humanity's expansion. Unchanged: Some of his work includes leading advanced group energy practices, energy alignment sessions, and teaching specific in-depth topics to support and raise pillars of light in their connection, strength and accelerated path to support humanity's expansion.
George met Asil in Dubai, in 2017, and started working closely with him and the channel, where he received his first acknowledgement and initiation by the channel to be part of the work as a critical element to humanity's evolutionary support and to provide this divine light to assist in the evolution of consciousness in this pivotal time.